2013 is the "year of Luigi"
News
Nintendo certainly showed some love for their fans this past Valentine's Day. The company held their next Nintendo Direct broadcast, revealing major release dates and previously unannounced games.
Nintendo president Satoru Iwata declared this year to be the "year of Luigi." Mario and Luigi: Dream Team arrives on the Nintendo 3DS this summer, with Luigi taking on the lead role. The entire game is said to take place in his dreams.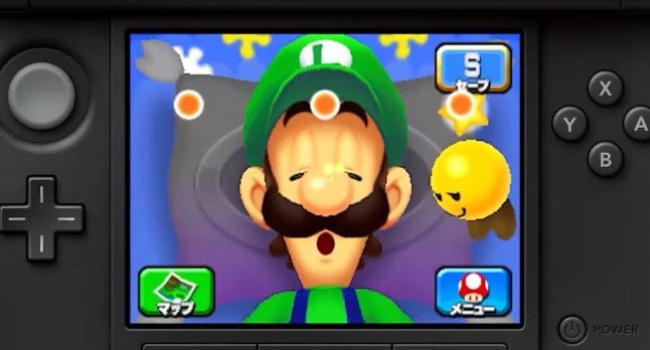 New Super Luigi U will be a "large-scale" download that bolts into New Super Mario Bros. U, one of the launch titles for the Wii-U. The game allows the player to switch between new content and the original retail release, and features 80 additional stages designed "to test the skills of players."
Donkey Kong Country Returns returns. No, not as a sequel to the 2010 Wii release, but as a 3D remake for the 3DS. DKCR was the first game in the Donkey Kong Country series to have Retro Studios as developer (as opposed to Rareware), and not feature the Kremlings or King K. Rool as the main villains. There hasn't been a release window revealed as of yet.
Joining the new Mario and Luigi RPG game this summer is the all new Mario Golf: World Tour. Also for the 3DS, this game's courses draws inspiration from environments seen in various Mario games.
Animal Crossing: New Leaf releases in the U.S. and Canada on June 9, and in Europe June 14, after enjoying success in Japan. Fire Emblem: Awakening has finally been given a European release date of April 19. The game also comes with a 3DS XL bundle exclusive to the region.
Fans of the Legend of Zelda series now have their very own home on Miiverse, because Nintendo is working on broadening the scope to more themed-areas. This particular area allows players to discuss all things Zelda, ranging from walkthroughs and tips to photos and videos of gameplay.
Watch the Nintendo of America Direct broadcast below:
The Nintendo of Europe Direct broadcast:
—–
Follow us on Twitter @wesbutler11